Payment & Security
Your payment information is processed securely. We do not store credit card details nor have access to your credit card information.
Description
| | |
| --- | --- |
| Model: | Jen-Ken AFG ProFusion Fiber 26 Deep |
| Inside Dim: | 26" (length) x 26" (width) x 15" (depth) |
| Shelf Size: | One (1) 24" x 24" Shelf |
| Max Temp: | Fires to 1700° F |
| Voltage: | 240 volts |
| Amperage: | 36 amps |
| Watts: | 8640 watts |
| Receptacle: | 6-50R |
| Ship Wt: | 525# (Motor Freight) |
Includes:

FREE SHIPPING in the contiguous US!
12-Key Digital Controller
24" Square Rigidized Fiber Shelf
Safety Pilot Lights
Dual Lid Lifters
8 Quartz Enclosed Top Elements for Long Life
All Fiber Lid & Sides
Firebrick Floor
32" Metal Stand on Heavy Locking Casters
Mechanical Relays
Instruction Manual
1-Year Limited Warranty (The manufacturer's warranty as well as the optional add-on Extended Warranty Protection Plan do not cover a service contractor to provide in-home kiln repairs.)

NOTE: This kiln does not include a clay shelf.
The AFG ProFusion Fiber 26 Deep adds an extra 2" of height with a recessed bottom!
We own this kiln and we think it just can't be beat! We can do 3 pot melts in it at one time. Wow! That's cool! It holds so much and the clamshell design is so great on the back. The high stand means no more bending back aches when loading the kiln. Plus, this kiln is a fantastic deal! The stand alone is worth $500! We've been waiting for the perfect size between the 16" and the 36" and it's now available at the perfect 26" size! This 26" all-fiber top clam shell style kiln can hold a 24" kiln shelf on it's 26" solid brick base. Plus it's on a 32" high heavy metal stand with casters so you can place it anywhere in your studio! You can stand and build right on the shelf without any of that annoying back pain!
This is one of the new generation of kilns made from rigid fiber that is hard as a rock. No more fluffy stuff that pills and tares. So cool!  It's 100% fiber top means it heats and cools really fast when you want it to, but can be programmed for long slow anneals too. Square means more space, Finally a full sheet of Bullseye's Tekta can be fired with no compromises! This kiln heats so fast you have to be careful not to thermal shock the ceramic shelf. We recommend getting a fiber shelf if you want to rock this kiln on full to fusing temps.
This kiln is perfect for large formats and production of smaller stuff too. It uses much less electricity than our old kilns that were smaller. We were was the official beta test site for the 16" and the 36" kiln and we are so excited to share the news that this design is a winner! 
Why Upgrade from Mechanical Relays to Solid-State Relays?      
Mechanical Relays, which come standard on most kilns have internal moving parts which over time wear out and need to be replaced.  Kiln manufacturers recommend you replace your mechanical relays approximately every 2 years.  Solid-state relays have no moving parts and last far longer than standard mechanical relays and offer far better temperature control during hold times.  Since solid-state relays also have no moving parts to wear out, they NEVER need to be replaced.  You will notice that solid-state relays are silent.  The only sound you will hear is just the reassuring hum of the heating elements.  So, this factory upgrade saves you potential down time from having to wait for new relays to arrive, potential over-fires from relays sticking in the closed position, potential aggravation from having to learn how to remove and replace the mechanical relays yourself.  We think this upgrade is well worth the cost and will save you time and aggravation over the life of your kiln.
Customer Reviews
01/21/2022
Laura B.

United States
I recommend this product
4th Jen-Ken
I am still in the test tile phase with this kiln. So far it is testing to be almost exact to the others I own. What I absolutely love so far is no bending! I'm not a tall person(4'11"), and have severe lower back issues. When using my 26" deep it can get interesting at times. This kiln solves all of those issues. I love the fact how light the lid is. I can move the lid with one finger. It cools quicker than an all brick kiln when using a ceramic shelf. When using the fiber shelf I know I will be able to do two full fuses in a 24 hour period with the rapid cooling. This will cut my production time in half. I am so glad I purchased it, no regrets what so ever. Being an owner of 3 of their other kilns I know how great their customer service is. I can't imagine owning another brand. Thank you at kiln frog, y'all are wonderful to purchase from. I recommend you at least once a week.
11/10/2021
Don P.

United States
I recommend this product
Clam Shell Fiber Kiln /Jen- Ken
This is a very user friendly Kiln--with the spring assist opening there is almost no effort in opening this kiln. Decent frame and casters---well built clean and straight lines. I also found the programmer were easy to use even thou it was new to me. Kiln Frog always returned my phone call's in a very polite and professional manner
11/03/2020
Noelle S.

United States
Great service
The sales staff was very patient and took the time to answer all of my questions. This was my first time purchasing a new kiln and one with so many features and options that I had never used before. At the end of our call, I felt confident in my decisions.
11/01/2020
Larry B.

United States
Kiln problems
I recently purchased a kiln from Kiln Frog. I found it to not work when I plugged it in. Kiln Frog as a company could not have been more helpful. Three different people tried to trouble-shoot the problem, even having a component supplier call me. The problem turned out to be in the house wiring, having nothing to do with the kiln. I was embarrassed by that but extremely impressed with what the entire experience showed me as to the integrity of the Kiln Frog company.
09/05/2020
Mary J.

United States
26 profusion kiln
Great shipping received in timely fashion was packed incredibly couldn't believe it I was extremely happy thank you very much
05/07/2020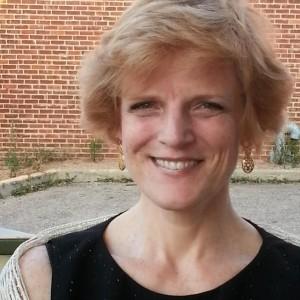 CB
Cecilia B.

United States
Great service and support!
I had the great misfortune of taking delivery my brand new kiln only days before we went into quarantine for Covid. As a result, I have not had the opportunity to get the wiring done for it or to have the pleasure of testing it out. That said, it has been a true pleasure to work with the good folks at Kilnfrog. They have been extremely helpful and very responsive with quick returns to emails and phone calls.
04/15/2020
mari c.

United States
waiting is 'kilning' me
as soon as I receive & have a chance to use I'll let you know!
12/13/2019
Anita M.

United States
Excellent kiln Excellent service!
Buying my kiln from Kiln Frog is everything you'd want it to be! Great advice on the choice of kiln, having it arrive securely packaged , and then being exactly the type of kiln I needed for my new studio. Just the best. Thank you so much!
Jen-Ken
I really like the kiln. The shipping was perfect. The kiln is crated very well and is easy to open and remove. It is also just light enough for 2 people to get it into a studio through a 36" doorway with no problems, only 1/2" to spare. There has been a couple of issues but not with the kiln itself. I ordered the Tap controller. It had a couple of small software problems that SDS has worked on. Still waiting to get an update from them on an issue with the Event Log button not showing, but that is not a biggie. Can still get to the event log by tapping where the button is suppose to be. The other issue is with the ceramic shelf that came with some bad scratches, a couple fairly deep. I was asked to do several things to the shelf to see if it will help but as of today, 5/30/19 I still have not because of being too busy. If it does not work Jen-Ken has offered other solutions. So as for the purchase, product and the customer support I am very happy so far.
Thank god for you tube
It had no cookbooks. Needs more instructions and better way of connecting the Ten key programer.