Description
| | |
| --- | --- |
| Model: | Olympic 126 Lite |
| Inside Dim: | 12.5" (length) x 12.5" (width) x 6" (depth)  |
| Outside Dim: | 19.5" (width) x 16" (depth) x 20" (height) |
| Shelf Size: | 10" Square Shelf - NOT INCLUDED |
| Max Temp: | Fires to 1700° F |
| Voltage: | 120 volts |
| Amperage: | 15 amps |
| Watts: | 1800 watts |
| Receptacle: | 5-15P |
| Ship Wt: | 60# (UPS) |
Includes:

FREE SHIPPING

 in the contiguous US!

3-Key Digital Bartlett Controller

Peephole Plugs

Stand

Mechanical Relays

Instruction Manual

Two

-Year Warranty
This kiln packs a lot of punch for its size. The 10" square shelf delivers a great deal of fusing space. You can fuse four 4" coasters or plates at one time, or tons of jewelry, or even a 9" square platter. The partial fiber construction makes this kiln super light so it's easy to move. The fiber also helps with heat up and cool down speeds. It's perfect for firing the new metal clay stainless steel containers, as you can put a few containers in at once.
This kiln allows you to make the most of a small space, at a great price. Please note that many kilns made with fiber walls may smoke and emit odors on their first firing.  No worries... this is only because of the hardener used to make the fiber rigid. 
Why Upgrade from Mechanical Relays to Solid-State Relays?      
Mechanical Relays, which come standard on most kilns have internal moving parts which over time wear out and need to be replaced.  Kiln manufacturers recommend you replace your mechanical relays approximately every 2 years.  Solid-state relays have no moving parts and last far longer than standard mechanical relays and offer far better temperature control during hold times.  Since solid-state relays also have no moving parts to wear out, they NEVER need to be replaced.  You will notice that solid-state relays are silent.  The only sound you will hear is just the reassuring hum of the heating elements.  So, this factory upgrade saves you potential down time from having to wait for new relays to arrive, potential over-fires from relays sticking in the closed position, potential aggravation from having to learn how to remove and replace the mechanical relays yourself.  We think this upgrade is well worth the cost and will save you time and aggravation over the life of your kiln.
Check out the Olympic Kilns Electrical Parts Kits... never experience downtime again because you didn't have a part on hand!
Customer Reviews
12/14/2021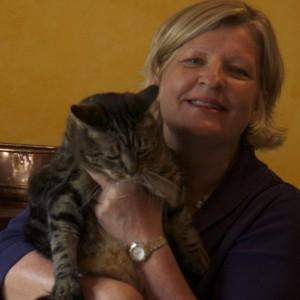 DF
Dianne F.

United States
I recommend this product
Olympic Kiln 126 Lite
I am new to glass fusing, and so far really like this kiln. The programmable controller is great. I wish I had more space, but this is a good size for a beginner or for anyone making small items such as jewelry and small dishes.
12/04/2019
Brian D.

United States
Olympic 126 Lite Kiln review
Excellent! I've used it 2-3 times/week since purchasing it 2 or 3 months ago, in preparation for a Christmas craft fair. It has worked perfectly and I have slumped and fused enough pieces for my event. Through Kiln Frog I had a viewing window installed and it arrived in perfect condition. Great experience.
09/05/2019
Sheryl H.

United States
Olympic kiln 126
Unfortunately I haven't even taken it out of the box yet. However I have friends that are very satisfied with kilns they have purchased from your company that's why I bought mine from you.
**Subject to approval of credit application. Some financing terms will vary based on purchase price and/or product. Rates range from 0% to 29.99% APR, resulting in, for example, 12 monthly payments of $87.91 at 9.99% APR, per $1,000 borrowed. APRs will vary depending on credit qualifications, loan amount, and term. Bread Financial® pay-over-time plans are loans made by Comenity Capital Bank.