Payment & Security
Your payment information is processed securely. We do not store credit card details nor have access to your credit card information.
Description
Model:
Jen-Ken Vitri Barrel Vitrigraph Kiln

Inside Dim:

11" (width) x 9" (depth)

Shelf Size:
10" Round Shelf - (not included)

Max Temp:

Fires to

2100

° F

Voltage:
120 volts
Amperage:
15 amps

Watts:
1800 watts

Receptacle:
5-15R

Ship Wt:
70# (ground)
Includes:

FREE SHIPPING in the contiguous US!

3-key Digital Orton Controller

JUMP START Programming 

Pre-Drilled Hole in Floor

High Temperature Lid Coating

Mechanical Relays

Instruction Manual

2-Year Limited Warranty (The manufacturer's warranty as well as the optional add-on Extended Warranty Protection Plan do not cover a service contractor to provide in-home kiln repairs.)

This Jen-Ken Vitrigraph kiln is the biggest option available! It's the deepest at 9" tall and 11" round so that you can place the biggest pot. Jen-Ken "supercharged" this kiln with a double layer of elements so that the increased depth is heated quickly and efficiently! There's no struggling to meet and maintain flow temperatures.
PLUS! This kiln is the ultimate transformer! Whether you are a beginner or a seasoned glass worker, The Vitri Barrel can do it all! By adding a stand, shelf, and solid bottom, you can turn this kiln into a great fusing, casting, or ceramic kiln! Then, as you grow, the Vitri Barrel becomes the best vitrigraph kiln on the market, allowing you to pull loads of gorgeous cane for all your creations. It's a great 2-in-1 kiln purchase option for every level of glassworker!

The kiln lid comes hinged with a removable pre-drilled bottom, so you cannot fuse in this kiln unless you purchase a solid bottom as an add-on. The kiln does NOT include a shelf kit. The kiln can be ordered as 3 separate pieces but you must specify this in your order notes. You're gonna love it!!

Why Upgrade from Mechanical Relays to Solid-State Relays?      
Mechanical Relays, which come standard on most kilns have internal moving parts which over time wear out and need to be replaced.  Kiln manufacturers recommend you replace your mechanical relays approximately every 2 years.  Solid-state relays have no moving parts and last far longer than standard mechanical relays and offer far better temperature control during hold times.  Since solid-state relays also have no moving parts to wear out, they NEVER need to be replaced.  You will notice that solid-state relays are silent.  The only sound you will hear is just the reassuring hum of the heating elements.  So, this factory upgrade saves you potential down time from having to wait for new relays to arrive, potential over-fires from relays sticking in the closed position, potential aggravation from having to learn how to remove and replace the mechanical relays yourself.  We think this upgrade is well worth the cost and will save you time and aggravation over the life of your kiln.
Looking for a Vitrigraph stand... we suggest using the Seville Classics UltraDurable Commercial-Grade 5-Tier Steel Wire Shelving with Wheels. It's tall, portable and perfect!
Customer Reviews
04/29/2022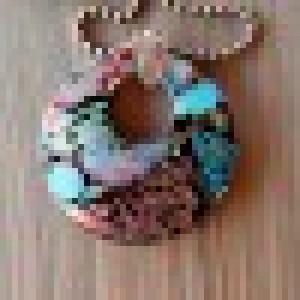 KG
KATHLEEN G.

United States
I recommend this product
First Vitrigraph kiln
Very happy with kiln. Did have an issue with the control board after a few firings but it was quickly replaced and all seems good.
01/01/2022
Dawn P.

United States
I recommend this product
Great kiln, great service.
I have only used it as a regular kiln so far but I love Jen-Ken kilns. I wish it came with a tap controller but the three button controller will keep me humble.