Payment & Security
Your payment information is processed securely. We do not store credit card details nor have access to your credit card information.
Description
This deluxe Covington Commercial Wet Belt Sander and Polisher is designed for production type work.  The 3" x 41 1/2" size belts provide for greater surface cutting and extended belt life. Additionally, the 13" high back plate is standard on this machine making it possible to wet sand pieces vertically.
Each machine includes:
Unobstructed access to the sanding work area
13" Backplate
4" Backplate
Belt guard mounted and ready to plug-in and operate
New rustproof aluminum topped Lami-I-Cushion base
Built-in water valve and spray nozzle
Delivery sponge for applying water to belt
Single control alignment to keep the belt running true
Shielded bearings, double sealed and greased for life
Operating instructions and guarantee
**Belts are NOT included... please order if you need them**
Specifications:
Motor: 1/2 hp, 110v motor 
Size: 25"L x 13"W x 27H
Water valve takes 1/4" O.D. plastic tube for gravity water flow or 1/4" copper tube for pressure system
Drain system can be provided by 1/2" O.D. plastic tube. Just squeeze tube end and insert in drain port. Overflow can then drain from sander tank.
Shipping weight: 50 lbs (Ships is factory-direct via UPS)
Instructions: Download
 
Belt Starter Kit
This belt polisher is normally sold with a single belt, we've bundled in a PACK of 10!
Our Starter Kit contains 1-60 grit, 2-80 grit, 1-100 grit, 2-220 grit, 1-320 grit, 1-400 grit, 1-600 grit, and 1-800 grit. These 3" x 41 1/2" Silicon Carbide Sanding Belts are the proper fit for the Deluxe Commercial Wet Belt Sander, #761.
You can add extras of any grit to your set to get more of what you need! Want a special mix? Call or email us and we will personalize the mix to your needs!
Water Hook up
There are a few options available for water hook-up to your new Covington Commercial Wet Belt Sander and Polisher. The two most common are the 2-Gallon Pressure Tank, which provides water to the belt with only a few pumps of pressure, or the water pump, which provides constant water to the belt.
Both methods are efficient and inexpensive. The Pressure Tank will hook right into your sander valve and must be tightened down sufficiently for the aluminum tubing to remain in the valve. Simply give the pressure tank a few pumps and the water will begin to spray onto the belt. You will occasionally have to pump the handle to keep pressure in the tank and keep the water flowing.
The water pump is a submersible unit that must be placed into a bucket of water. The pump has a quick-connect attachment for the ¼" plastic tubing. Simply press the tubing into the quick connect and it will stay in place. The other end of the tubing must be placed securely into the sander valve using a copper fitting with the tubing. This fitting prevents leaking. Once the tubing is connected, simply plug the pump into an outlet, make sure the valve is open and it will begin putting water onto your belt.
We also recommend purchasing a drain kit with your sander to eliminate dirty water as it accumulates in the pan. Simply remove the drain plug, attach the drain kit, and put the remaining tubing into a bucket. By removing the water from the pan, you prevent overflow, cross-contamination, and scratching of your pieces.
Customer Reviews
04/26/2021
Tom E.

United States
I recommend this product
Excellent Sander
This sander has changed the way I cold work glass.
02/23/2021
Nancy V.

United States
I recommend this product
Love the wet belt sander
I was used to working with a floor model and wasn't sure how I would like the smaller unit. It fits well in my very small work space and is actually less messy than the larger unit and does the job as well as the larger unit. I usually work with smaller pieces but imagine it would not be as satisfying to work with large glass pieces.
11/08/2020
Judith R.

United States
Great sander
Works as expected. Watched a you tube video which made set up easy.
10/21/2020
Elizabeth L.

United States
Wet belt sander
Sander works great! I'm a hobbyist that doesn't have tons of extra time, so when I do, I like to get it all done at once. This sander is easy to use and fast for cleaning up edges on glass plates
08/26/2020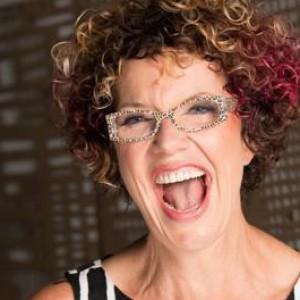 LF
Laurie F.

United States
Love this belt sander
Simple to use, works perfectly. There are a number of really good videos online that helped me completely understand how to use it. I got the water hookup no problem, and bought the drain kit that goes with it. Sander is pretty quiet and runs flawlessly. A+.
06/15/2020
Dorien G.

United States
Covington Wet Belt Sander
I find this Wet Belt Sander was easy to set up and easy to use. I purchased the 2 gal pressure water tank and the hose kit for the used water. Both kits came with all necessary components, set up was easy and now very easy to turn on and cold work my glass pieces!
05/18/2020
Cordelia S.

United States
A grind above
This wet belt sander really did the trick. Wish I had bought first. Would have saved a lot of money and frustrations.
03/05/2020
gene c.

United States
Great quality!
I really needed to upgrade from the plastic wet belt sanders that I was using. I had been wanting to purchase this Covington wet belt sander for a while. I am really glad that I did! I just wish I hadn't waited so long. This is a well made machine. A machine, not a toy. You guys communicated very well and your customer service is exceptional. Thank you.
06/11/2019
Dan P.

United States
Covington
More than I thought. Wonderful